06 May

A new course for journalism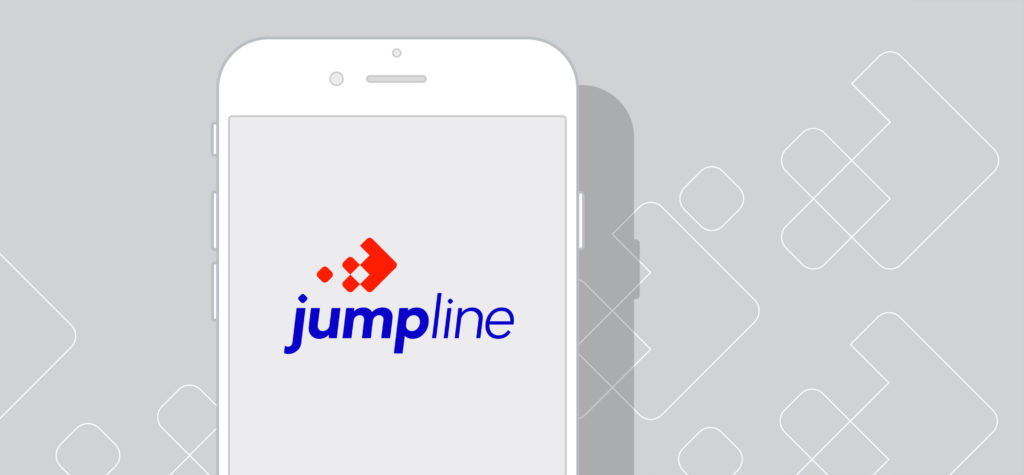 Journalists and educators Andrew Mills and Amy Sanders noticed that journalism education is struggling to make the most of innovations and transformations in the media that hold great promise for the industry's future. And so, Jumpline was born: an information hub and consultancy providing resources and intelligent design innovations to support the transformation of journalism in universities, professional education, and newsrooms.
When the co-founders came to us, they were in need of a name for this initiative, a brand, and a website. After our research and discovery phase, we offered name options with accompanying taglines. Jumpline—defined as "a directional line of print at the end of the first part of a divided story or article"—came out the winner. The rationale? In the same way that the jumpline serves as a point of continuation in a news story, the organization serves as a continuation of journalism. It respects and honors the past while bringing forward-thinking journalists together to co-create a path for the future.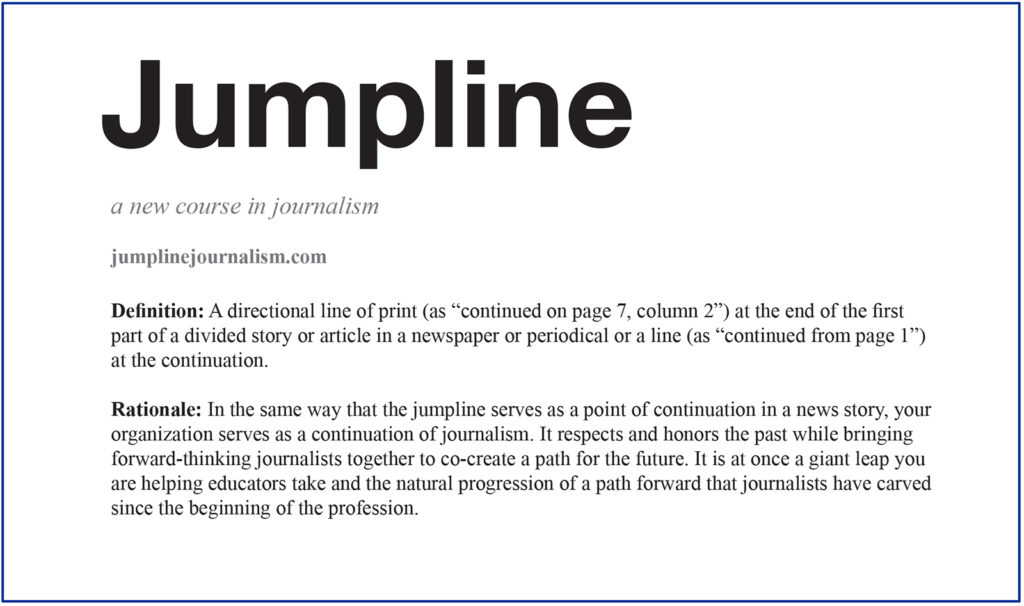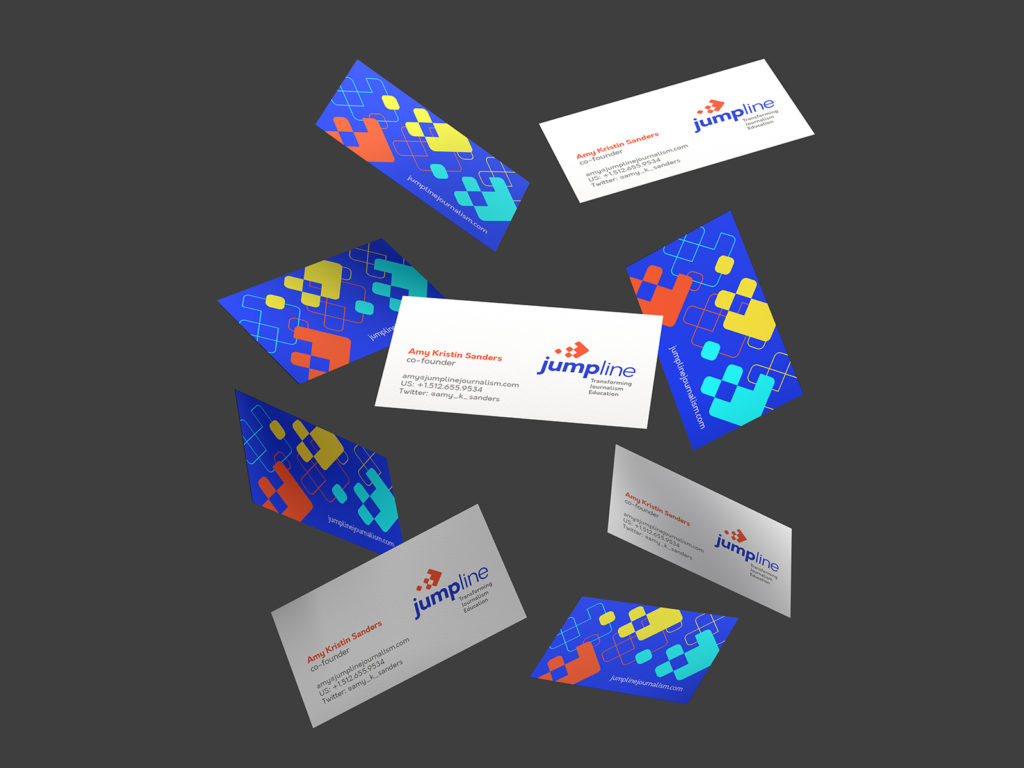 The symbol depicts direction and a jumping off point – embodying the concept of Jumpline; taking journalism education from its present state to a transformed future state. The symbol's reference to both the past (the Greek "diple" used to draw attention to interesting or important pieces of text) and the present (the ">" sign used in software coding) is also a play on the transition from old to new.
View the website here.