24 Oct

Swallow-a-Bicycle Theatre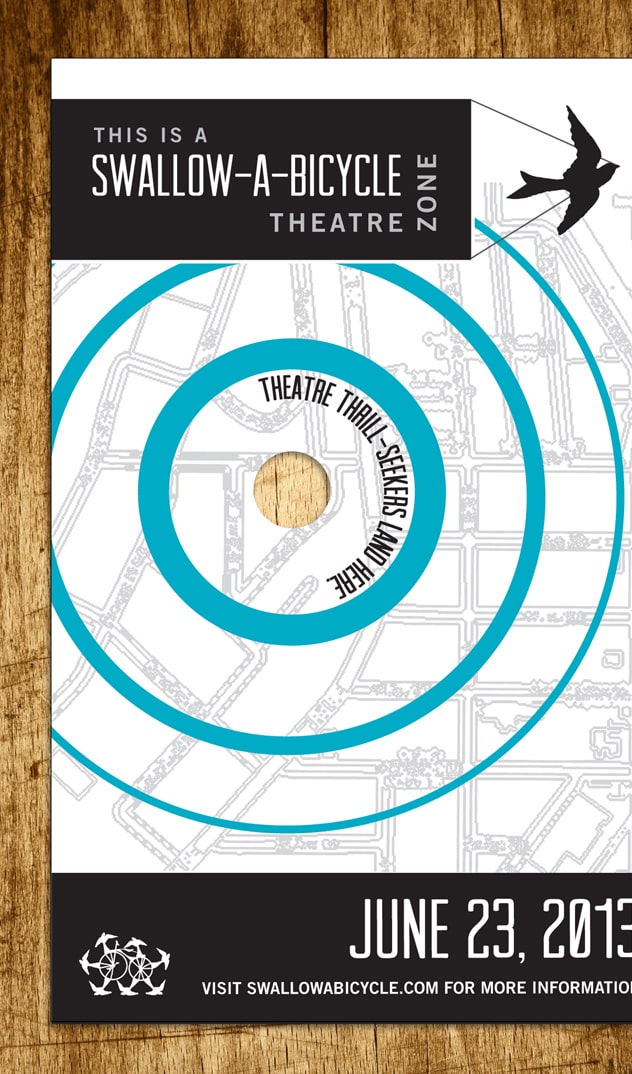 Swallow-a-Bicycle's theatre productions take place anywhere but in an actual theatre. This site-specific aspect presented us with the challenge of finding a consistent way to brand a location that was anything but consistent, so the idea of amazing things descending on changing "drop zones" was a natural and fun way to solve this problem. The tagline "Theatre Thrill-Seekers Land Here" reflects SAB's penchant for producing work that is bold and fearless.
The first example of the brand's application (above) shows a poster placed at a venue of an upcoming production. It's not a poster of the production itself, but rather a poster informing the public in advance that this space will soon be converted into a SAB theatre zone. Since we were working with an existing logo, we incorporated the silhouetted swallow which became a nice way of bringing the viewer up to the bird's-eye point of view to get a sense of dropping down on a specific location.
The second graphic shows how the brand applies itself to a specific production's poster.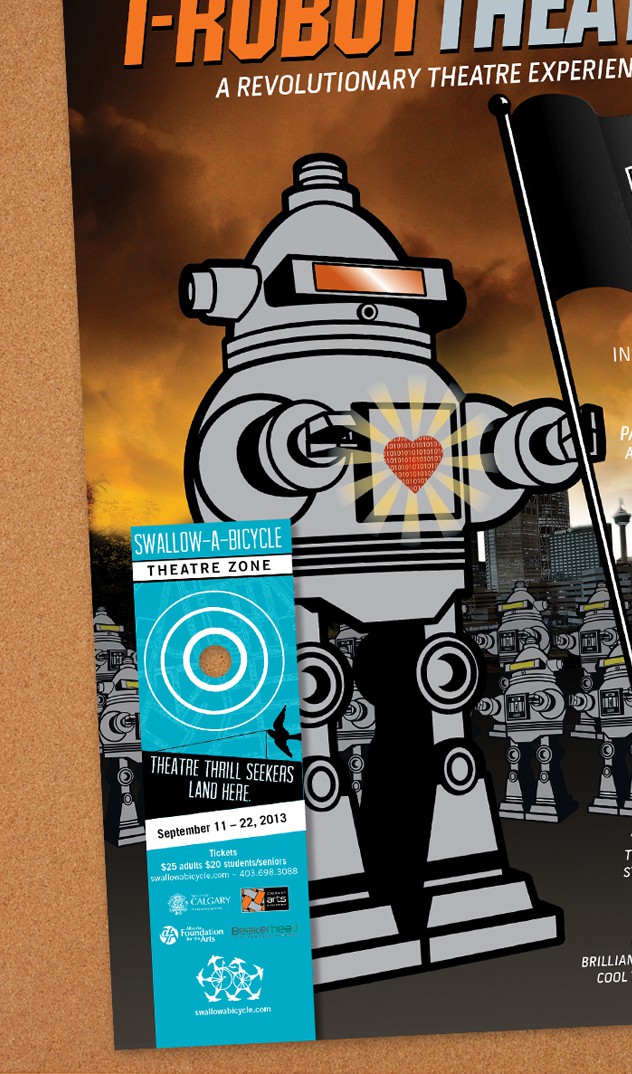 The result is a brand is both consistent and flexible, allowing a specific production to shine while also lending recognition to the theatre company that's producing the work.