27 Sep

We Should Know Each Other #100

A milestone for Mark Hopkins who started the We Should Know Each Other gatherings in his home, the one-hundredth WSKEO is going to be a weekend-long event at the Historic King Eddy school and will showcase diverse groups from Calgary's cultural, political and economic development scene that you should know. "We Should Know Each Other is a crossroad of communities. It invites people to stretch the limits of their social circles and enhance their thinking with a diversity of new ideas and perspectives. It provides a welcoming space for viewpoints to collide in unexpected ways, and for creative sparks to fly." says Hopkins.

Our designs for the event poster and handout bring this significant number "100" to life as a representation of getting to know one another.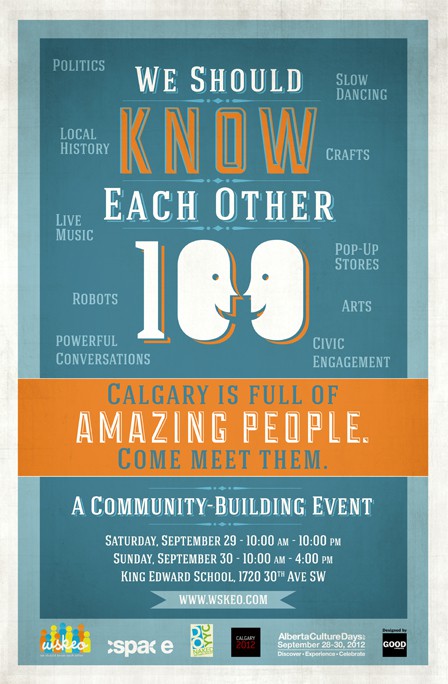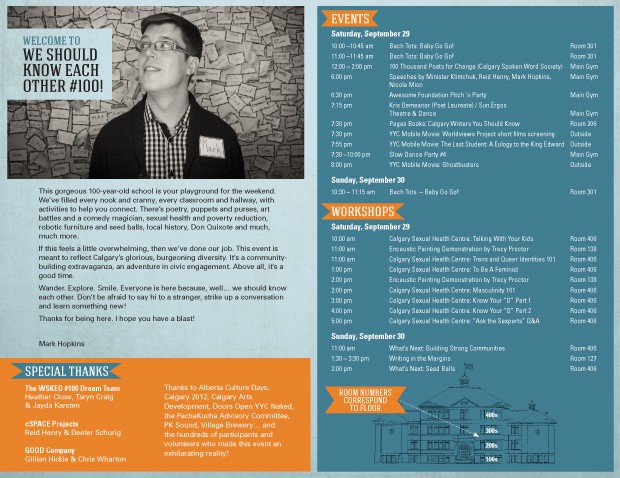 The event is this Saturday and Sunday, starting at 10 am each day. Find out more here.