27 Nov

Two websites; many mental health supports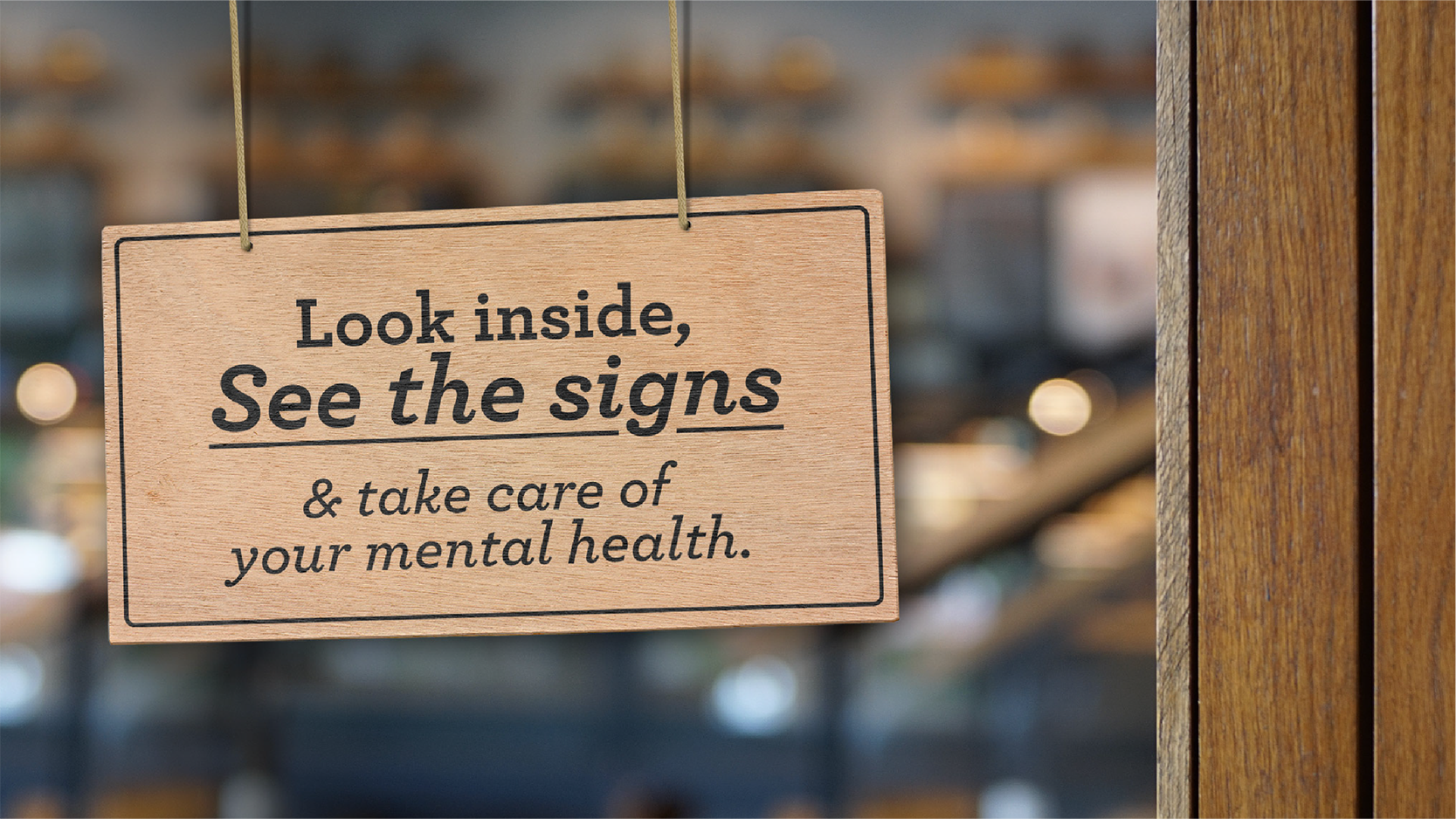 While our mental health and wellbeing is something to be nurtured at all times, the pandemic has made it particularly important to bring attention to what we can do to mitigate stress and prevent a mental health crisis.
Thankfully, both a Bow Valley collective and the Calgary Women's Emergency Shelter are diving into the subject. Launched just weeks apart, GOOD Company worked with both to create online resources offering support in this area.
See the signs
The Bow Valley Wellness, Recovery & Preparedness Coalition originally came to be as a way to support the wellness of Bow Valley residents during challenging times, such as the flood of 2013. Working in collaboration with the committee and strategic consultants Stormy Lake, we created a campaign concept and marketing collateral—posters, postcards, print ads, video and social media assets—to drive the residents of Bow Valley to this website.
Through the strategic process, we came to understand that Bow Valley residents felt a strong connection to the beauty and landscape around them. So, to help our campaign resonate, visuals referenced this setting, and familiar highway and parks signs — with modified symbols and messages — to convey the feelings and thoughts of someone with a deteriorating mental state.
The website offers a quiz to help them establish where they sit on the spectrum of mildly stressed to being in crisis, educates on the pillars of mental health, and, most importantly, offers local resources for extra support.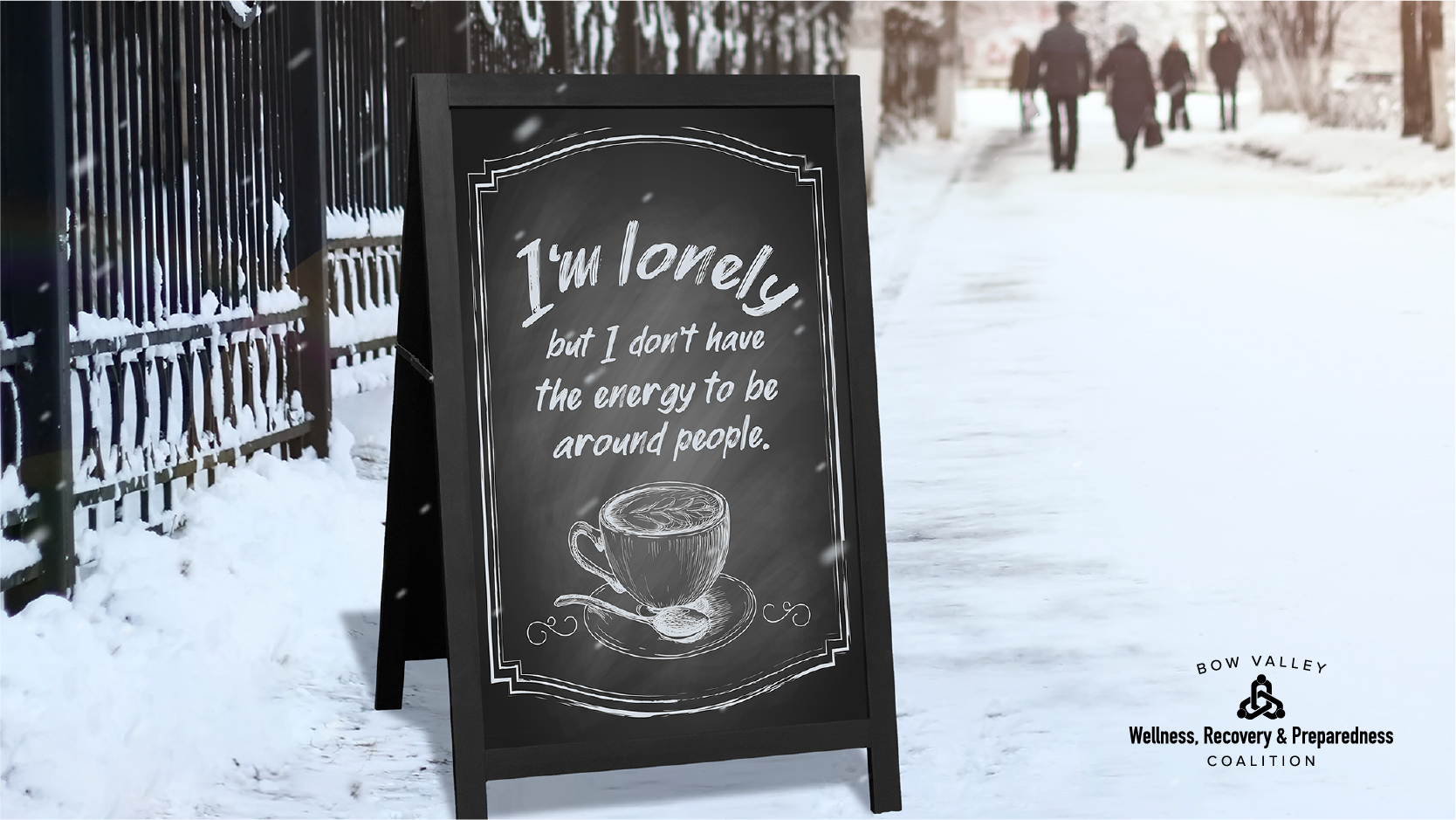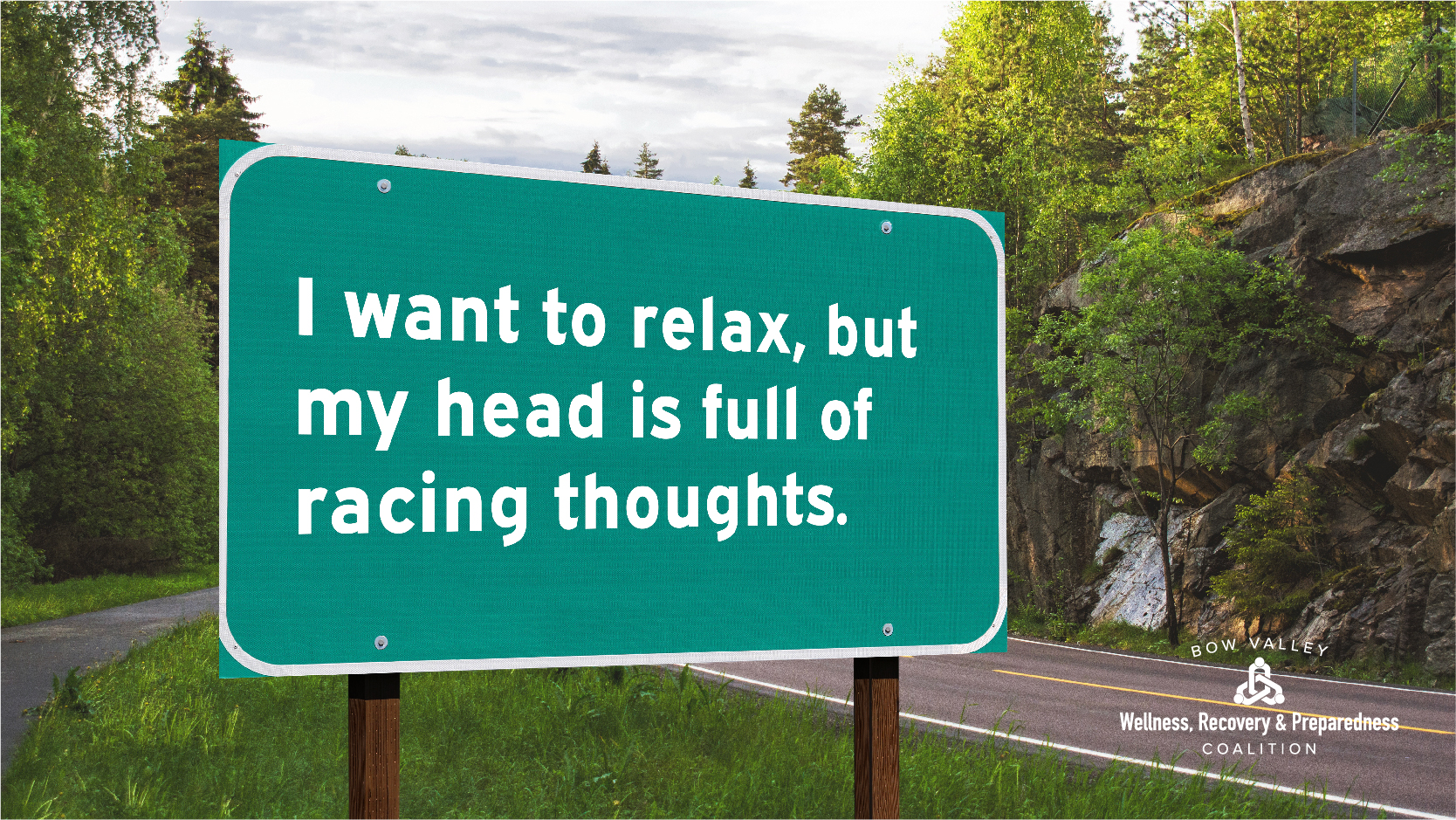 Helping men strengthen their lives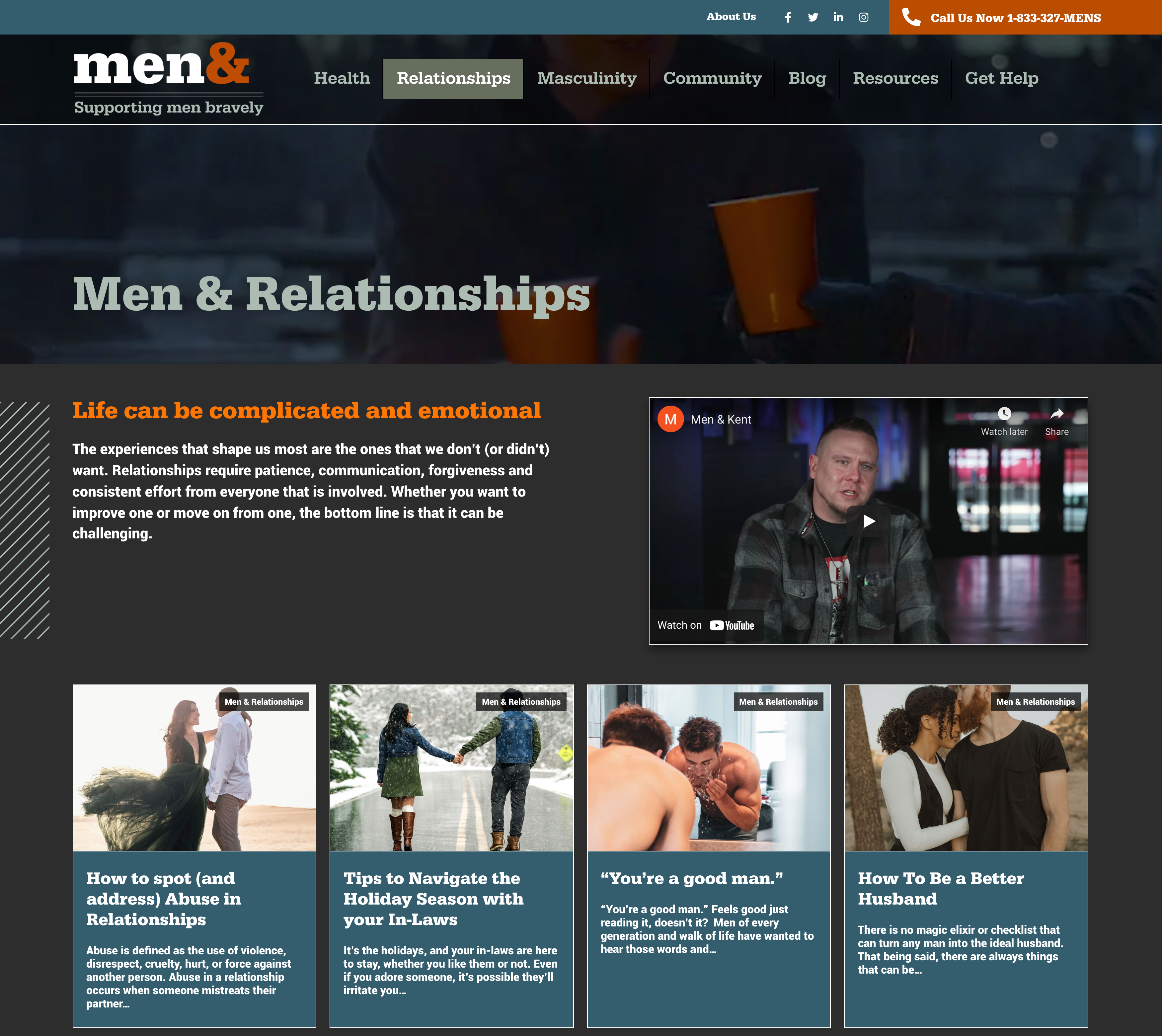 Earlier this year, we developed a visual identity for a Men&—an initiative from the team at Calgary Women's Emergency Shelter with support from various community agencies.
The project was aimed at creating an online hub of trusted support, information, and resources for the complex mental and relational health challenges men face.
This website offers a Mensline that can be reached 24 hours a day, 7 days a week and a curated collection of content and tools to streamline access to a network of resources, care, and community that supports the evolution of practices that understand and support men better.